WASHINGTON: U.S. consumers had a blue Christmas in 2018: Mortgage rates were the highest in seven years, the stock market was sliding, and prospective homebuyers worried that they couldn't pay for the houses they wanted.
In the four months since, everything has changed, says Michelle Meyer, a U.S. economist with Charlotte, N.C.-based Bank of America. Home-loan rates have dropped to the lowest in more than a year and the three major U.S. stock indexes have rallied from 2018 lows after the Federal Reserve signaled a pause on interest-rate increases and the U.S. government ended the longest shutdown in its history.
"If buyers were hesitant last year, this environment has lured them back into the housing market," Meyer said. Existing-home sales climbed nearly 12% in February from the month before, reaching an annual rate of 5.5 million, according to the National Association of Realtors, which attributed the growth partly to interest rates.
In the 19 weeks since November, the rate on a 30-year mortgage dropped from 4.94% to 4.06%, the most rapid decline since 2008, said Bank of America's Meyer.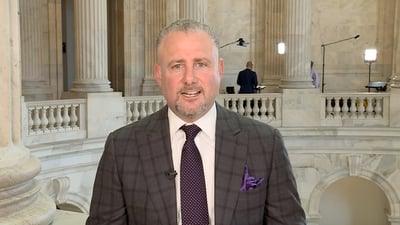 Senior Political Correspondent David Drucker on the expanded Washington Examiner magazine
Watch Full Screen to Skip Ads
That's good news for consumers as well as lenders like JPMorgan Chase and Wells Fargo, the first of the largest U.S. banks to report their financial performance for the beginning of 2019.
San Francisco-based Wells Fargo's pipeline of not-yet-completed mortgage loans widened 78% from January through March to $32 billion, Chief Financial Officer John Shrewsberry told investors on a conference call on Friday.
"With the recent decline in mortgage interest rates, a significantly higher percentage of our customers could benefit from a refinance," Shrewsberry said. "We expect to see a higher origination volume in the second quarter."
At New York-based JPMorgan's consumer banking unit, outstanding home loans averaged $238.9 billion in the first quarter, up 3% from a year earlier.
"Trends generally came in a bit better than expected," said Bose George, an analyst with brokerage Keefe, Bruyette & Woods.